March 29, 2018 20:00:00 EST until Siren debuts on March 29, 2018
ABOUT
Siren is Freeform's upcoming mermaid mystery-thriller TV series, set to premiere on March 19, 2018, based on Eric Wald and Dean White's mermaid story, The Deep.
Set in the town of Bristol Cove—a coastal town known for its legend of once being home to mermaids, everyone's lives will change when actual mermaids come ashore, proving this folklore true.
READ MORE...

TWITTER
NEWS
Loading RSS data...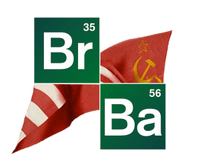 Ad blocker interference detected!
Wikia is a free-to-use site that makes money from advertising. We have a modified experience for viewers using ad blockers

Wikia is not accessible if you've made further modifications. Remove the custom ad blocker rule(s) and the page will load as expected.