welcome to the SIREN wiki
THE SIREN WIKI is a collaborative community for Freeform's upcoming mermaid mystery-thriller Siren.

Our wiki currently includes 31 articles, 224 images, and 4 active users. We may be a small wiki, but we can only thrive and grow with YOUR contributions. This wiki is completely open to editing. Feel free to add new knowledge and facts in this growing database.
However, if you're a new editor, please read the following and then you're all set to splash:
---
---
Also, before editing please go through our Policies and Guidelines:
General Policies
Layout Guide
Manual of Style
Verifiability
Categorization Guide
AFFILIATES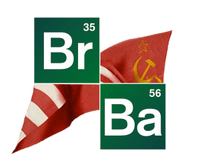 ABOUT
Siren is Freeform's upcoming mermaid mystery-thriller TV series, set to premiere in 2018, based on Eric Wald and Dean White's mermaid story, The Deep.
Set in the town of Bristol Cove—a coastal town known for it's legend of once being home to mermaids, eveyone's lives will change when actual mermaids come ashore, proving this folklore true.
READ MORE...

SOCIAL MEDIA
NEWS
Loading RSS data...
Ad blocker interference detected!
Wikia is a free-to-use site that makes money from advertising. We have a modified experience for viewers using ad blockers

Wikia is not accessible if you've made further modifications. Remove the custom ad blocker rule(s) and the page will load as expected.